DAY CAMP
August 17-21, 2020
registration is now open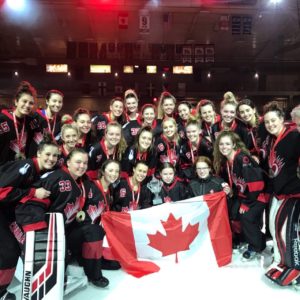 World Junior Ringette Champions – Nov 2019
Lorrie Horne's Future Champions RIngette Camp and Programs are
dedicated to the development of ringette players of all skill levels.
Our focus is to teach athletes aiming to learn, improve, and excel in ringette through a positive, fun, and enjoyable learning environment. Athletes will learn to execute each fundamental skill correctly and as a result bring measurable improvement in their level of play. Future Champions utilizes teaching and training methods specifically designed for building a solid foundation of ringette skills in young players while giving more established players the tools and training they need to take their game to the next level.
We will cater to your individual needs as an athlete. Each session will be age and skill appropriate. You'll be given valuable feedback and individual attention by our coaches.
Lorrie Horne inducted into the Ringette Canada Hall of Fame for Coaching