Registration Opens January 9th, 2023
August 14-18, 2023
Glen Allen Recreation Centre
Ages 10 – 18 years old
Aug 7th update – we have one spot for a 2008-2009 GOALIE.
All groups are full.
Interested in a group that is full? please email to be wait listed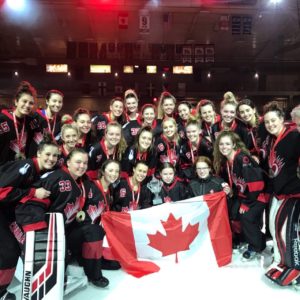 Future Champions RIngette Camp and Programs are dedicated to the development of ringette players of all skill levels, helping them reach their potential.
Our focus is to teach athletes aiming to learn, improve, and excel in ringette through a positive, fun, and enjoyable learning environment. Athletes will learn to execute fundamental skills and game like situations correctly. Future Champions utilizes teaching and training methods specifically designed for building a solid foundation of ringette skills in young players while giving more established players the tools and training they need to take their game to the next level.